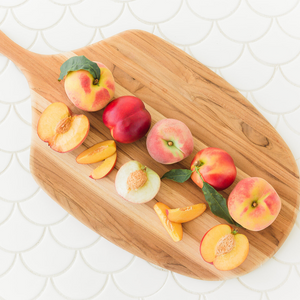 Shipping ONCE on 6/17 - get your order in by 6/15!
Our amazing partners at Sweet Home Ranch grow the juiciest, sweetest stone fruit you've ever tasted. Lauren is one of the owners of the Ranch so we named our stone fruit variety box after her! This box will include a variety of their peaches and nectarines to give you a delicious sampler of summer goodness. Get your box today!
Approximately 12 pieces of fruit per box.